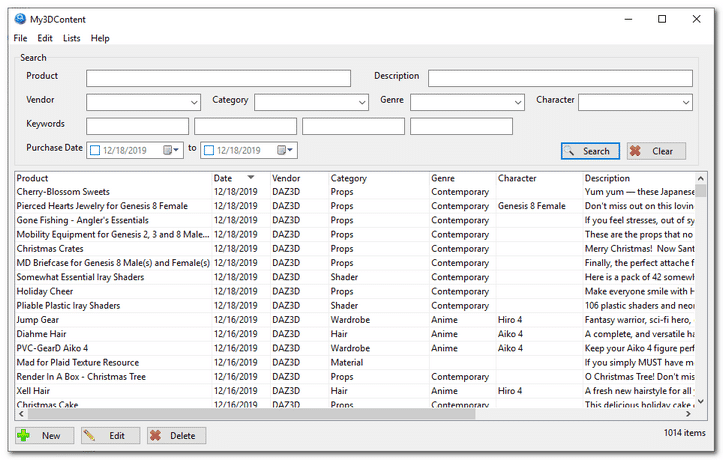 My3DContent
My3DContent is a free program for Windows to help you organize your 3D content library for DAZ Studio and Poser. 
Do you have hundreds, or perhaps thousands of items in your 3D library? Do you have trouble finding what you need? Do you often come across content that you didn't remember you had? If you answered yes to any of these questions then My3DContent may be for you.
By adding your 3D library content to My3DContent you can easily search through all of your content to find exactly what you're looking for.
Search your 3D Content
You can search for content by name, description, character, keywords and more. You can also search based on purchase date.

Download
Help File
---