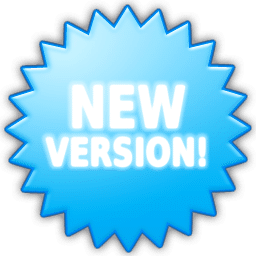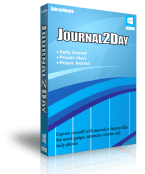 Journal2Day – Keeping your private thoughts private
Journal2Day version 3 includes a new Mood Chart so you can view your daily mood for the past week, month, year or any date range! See the version history for more changes in version 3.
Journal2Day is a Windows journal program for people who like to keep their private thoughts private instead of posting them online. Journal2Day can be used as a diary, prayer journal, daily journal or for any information you want to keep track of while keeping it private and keeping things simple.
New: Mood chart, chart your daily mood changes. Click here to learn more about the mood chart.
The mood gadget lets quickly set and see your daily mood
The weather gadget automatically add the current weather to your entry, see how the weather may be affecting your mood
The photo gadget lets you snap a picture of yourself for your journal entry
Quickly search through your journal entries, the search results show your mood for each entry
256 AES encryption prevents others from reading your private journal
Journal writing prompts to help you jump start your writing!
Rich text formatting

Buy Now Only $19.99
Download Download Journal2Day (15 day free trial)
Online Help View the Journal2Day help file
---
Screen Shots