kab software has been creating software on the Internet since 1996, that's 108 Internet Years!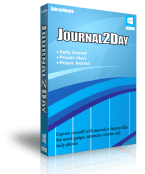 New Journal2Day v3 now with a Mood Chart!
With Journal2Day you can keep a diary, prayer journal, or just keep track of your daily thoughts. In addition to feature rich text, you can also set a mood icon, capture the daily weather and take a daily snapshot with your webcam.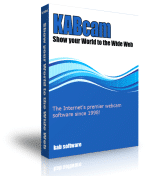 New KABCam v5!
Upload pictures to your website from your computer's camera or a network camera. Overlay text and images. Small, fast and easy on computer resources, KABcam has been the premiere internet webcam software since 1998.
---
Free Software and Games
Sidney the Super Space Snake
Help Sidney escape the clutches of the Evil Quellor in this retro remake of the 1991 Tandy Color Computer 3 classic.
Gee MailBackup
Gee MailBackup is an easy and FREE solutiion for creating a searchable backup of all of your Gmail email. Due for release in late 2018 or early 2019. Contact us if you're interesting in testing Gee MailBackup.
Flight Plan Converter
Flight Plan Converter is a free program to convert FS9 flight plans to the FSX flight plan format. You can convert files individually or select multiple files to perform batch conversions.