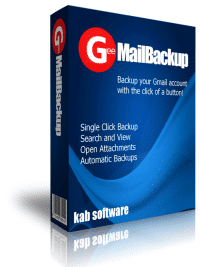 Gee MailBackup is currently in beta testing, contact us if you are interested in being a beta tester.
Gee MailBackup is an easy to use program that can backup all of the email in your Gmail account. You can also search and view email in your backup.
Gee MailBackup is available in a completely FREE edition and a paid edition with a few extra features. The free edition is fully functional with no time limit or nag screens.
Features:
A simple setup wizard gets you started in less than a minute
Backup your Gmail email with a single button click
Search your entire backup including the sender, recipient, subject, message and attachment names
View and export email from your backup
Open attachments from your backed up email
Automatic and scheduled backups (paid edition)
Gmail is a registered trademark of Google, Inc.