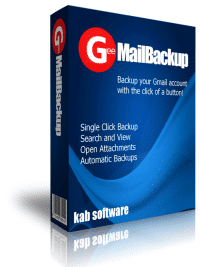 Gee MailBackup
Gee MailBackup is an easy to use program that can backup all of the email in your Gmail account. You can also search and view email in your backup.
Gee MailBackup is completely FREE!
Features:
A simple setup wizard gets you started in less than a minute
Backup your Gmail email with a single button click
Search your entire backup including the sender, recipient, subject, message and attachment names
View and export email from your backup
Open attachments from your backed up email
Free Download
Donate
Gmail is a registered trademark of Google, Inc.